CJ's BUTTer Shea Butter Balm 6 oz. Pot: PLUS
CJ's BUTTer Shea Butter Balm 6 oz. Pot: PLUS
Product Description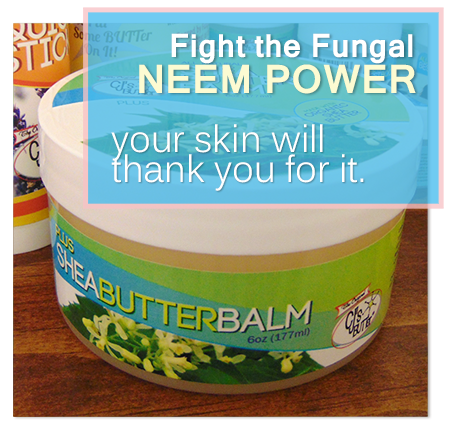 WE ARE MOVING!!! Please excuse our "mess"! We are moving and will be back up for business on March 15th, with all items, including Scent of the Month - Blueberry Crumble!!!
In the meantime, please see our Amazon Prime listings to purchase. See you soon!!
~CJ and the CJ's BUTTer family
Scent: There just something about PLUS and the way it smells. There are some that like the smell and there are some that are indifferent to it. Whatever end of the spectrum they are on, however, it is the effectiveness of PLUS and what it does that causes people to fall in love with it!
CJ's BUTTer® PLUS has all the benefits of Original CJ's BUTTer® plus ingredients that treat fungal skin problems naturally.
The neem oil and sesame oil in CJ's BUTTer® PLUS make it especially effective when diaper rashes and skin irritations are yeast based thanks to the anti-fungal properties of both oils!
Try it on:
Yeast Rash
Thrush
Cradle Cap
Athlete's Foot
Yeast Based Eczema
Psoriasis
and more!
Pediatrician Recommended
Safe for both Cloth & Disposable Diapers
Contains No Sulfates, Parabens, Phthalates or Gluten.
*Note* Only the packaging has changed, this is the same formula you know and love that used to come in an amber colored jar with black lid.
Package Description: 6 oz. Jar
Directions: Apply liberally to affected area. Warnings: For external use only. When using this product do not get into eyes. Stop use if conditions worsen or last more than seven days or clear up and reoccur in a few days. Contains: Nuts (Coconut Oil and Shea) and Soy (Tocopherols) *These statements have not been evaluated by the Food and Drug Administration. This product is not intended to treat, cure, diagnose or mitigate the symptoms of any disease.
Ingredients: Organic Butyrospermum Parkii (Shea) Butter, Cocos Nucifera (Coconut) Oil, Olea Europaea Fruit (Olive) Oil, Theobroma Cacao Seed (Cocoa) Butter (Cocoa Butter, Citric Acid), Cera Alba (Beeswax), Sesamum Indicum (Sesame) Seed Oil, Melia Azadirachta (Neem) Seed Oil, Tocopherol** (Vitamin E). **Derived from soy
Product Reviews
Write Review
Not My Favorite

Posted by Unknown on May 14th 2021

I've been buying CJ's BUTTer for nine years now. And this non-scent scent of the PLUS is one of my least favorite scents. The smell reminds me of rubber tires from like a bicycle. I rush to wash my hands after using it.

However, the product does work well. It helped clear up my daughter's diaper rash very quickly.

Excellent!

Posted by CT on Aug 4th 2020

I'm not sure what people are referring to when they say the Plus formula smells. I don't smell anything and I'm super sensitive to scents. Just smells like she's butter to me. Love it. It works beautifully!

great for seemingly any skin irritation

Posted by Amber Grimaldi on Apr 15th 2020

I bought this from some cloth diaper site recommendations and am not disappointed. The 6oz tube we used since day 1 (it's over 6 months later and we are still working through it) and even though diaper rash is very minimal for us, any time that it has happened it has cleared it up easily and efficiently. Also, because of the ingredients list I feel safe using it as a general cream for the minor skin irritations that come with new baby skin. A little goes a long way and melts really nicely in your hands for a smooth application. We purchased the second 6oz tub more as a precaution as I wouldn't want to run out! I also like that it's not perfumed as many other ointments are and since it's not lanolin or petroleum based I don't have to worry so much about having to wipe it off of baby. We have even used other diaper creams and still comes as tops for both me and my partner.

The BEST

Posted by Kara P Grubbs on Dec 18th 2019

This is the best for my daughter's butt! We use the monkey farts for normal everyday use and the PLUS for if she is ever on antibiotics. We use cloth diapers and this is safe and doesn't discolor or cause repelling. The PLUS doesn't smell great, but it doesn't smell bad either. It's just got a slight maybe sesame smell. But again, it's not bad, just unique. Definitely buy this!!
Find Similar Products by Category