CJ's BUTTer Shea Butter Balm 2 oz. Jar: PLUS
CJ's BUTTer Shea Butter Balm 2 oz. Jar: PLUS
Product Description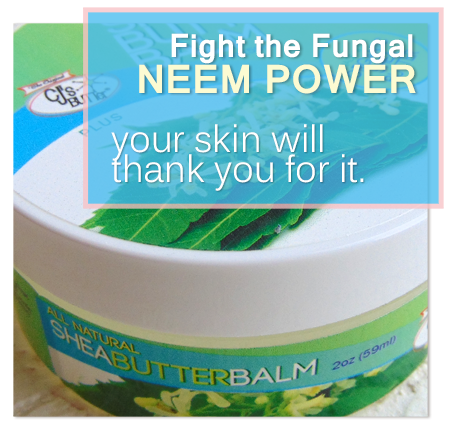 WE ARE MOVING!!! Please excuse our "mess"! We are moving and will be back up for business on March 15th, with all items, including Scent of the Month - Blueberry Crumble!!!
In the meantime, please see our Amazon Prime listings to purchase. See you soon!!
~CJ and the CJ's BUTTer family
Scent: There just something about PLUS and the way it smells. There are some that like the smell and there are some that are indifferent to it. Whatever end of the spectrum they are on, however, it is the effectiveness of PLUS and what it does that causes people to fall in love with it!
CJ's BUTTer® PLUS has all the benefits of Original CJ's BUTTer® plus ingredients that treat fungal skin problems naturally.
The neem oil and sesame oil in CJ's BUTTer® PLUS make it especially effective when diaper rashes and skin irritations are yeast based thanks to the anti-fungal properties of both oils!
Try it on:
Yeast Rash
Thrush
Cradle Cap
Athlete's Foot
Yeast Based Eczema
Psoriasis
and more!
Pediatrician Recommended
Safe for both Cloth & Disposable Diapers
Contains No Sulfates, Parabens, Phthalates or Gluten.
*Note* Only the packaging has changed, this is the same formula you know and love that used to come in an amber colored jar with black lid.
Package Description: 2 oz. Jar
Directions: Apply liberally to affected area. Warnings: For external use only. When using this product do not get into eyes. Stop use if conditions worsen or last more than seven days or clear up and reoccur in a few days. Contains: Nuts (Coconut Oil and Shea) and Soy (Tocopherols) *These statements have not been evaluated by the Food and Drug Administration. This product is not intended to treat, cure, diagnose or mitigate the symptoms of any disease.
Ingredients: Organic Butyrospermum Parkii (Shea) Butter, Cocos Nucifera (Coconut) Oil, Olea Europaea Fruit (Olive) Oil, Theobroma Cacao Seed (Cocoa) Butter (Cocoa Butter, Citric Acid), Cera Alba (Beeswax), Sesamum Indicum (Sesame) Seed Oil, Melia Azadirachta (Neem) Seed Oil, Tocopherol** (Vitamin E). **Derived from soy
Product Reviews
Write Review
Best on the market

Posted by Unknown on Feb 25th 2022

This seems a bit expensive, but it actually isn't when you consider that you barely use any and it covers the entire diaper area. This also does a spectacular job at preventing rashes and even treating. This has cured a moderate diaper rash in less than 3 days. When other products, and even airing out the area, takes over 6days. Highly recommend this!

Very versatile and effective

Posted by Krystle N on Nov 14th 2018

I've had a pot of butter plus floating around my house for the past 6 years. I've finally finished it and needed a new one. The consistency of the product is a little different than my old batch but doesn't effect the amazing results using the butter plus. It easily soothes a myriad of skin ailments like eczema, mild yeast rashes, cradle cap and chapped, dry hands from winter weather. It's a great all purpose product.

Awesome!

Posted by Robin on Aug 28th 2018

I first ordered the CJ Butter Plus 5 years ago when I was cloth diapering. This stuff clears up ANY type of rash! We have even used it on my dogs hot spots on her skin with success. Nothing else I have tried works as well I will always order this stiff! It must be the neem oil in it. This would be the best baby shower gift!

They are The best

Posted by Unknown on May 14th 2017

Unique peoducts for my babies bum

This stuff is the best!!

Posted by Unknown on Jan 11th 2017

This product is amazing. It is the best diaper cream I have ever used. My son had a yeast diaper rash that wasn't responding to clotrimazol cream from the pharmacy, and CJs Plus cleared it up beautifully in 2-3 days. CJs always works and has done wonders for both of my children.

love this

Posted by Unknown on Nov 19th 2015

I use this on my sons bottom when he is rashed, have used it on so many things... scrapes, rashes, poison ivy, ant bites, chaffing, mosquito bites and the list goes on... just a good product for most everything
Find Similar Products by Category
Customers also viewed